Test Motor/ Tacon 2950KV brushless motor.
http://www.hobbypartz.com/96m26-car-3650-2950.html
Test vehicle/ Stock Traxxas Slash 2x4
Test ESC/ Mamba Max equipped with a Castle UBEC
Test Batteries/ Traxxas 7cell 3300mah Nimh
7cell 5000mah Nimh
Hobbypartz.com 3cell 4000mah Blue Lipos
So I guess I will start with a quick Pro/Con.
Pros/
1. Price $25.00 for the motor 4 dollar shipping (fast shipping at that) 4 day's from California to North Carolina. Go Hobbypartz
2. Ease of use. Solder on the connectors to your esc, mount motor, set pinion, plug her in and off you go. 15mins if your packs are charged.
3. Allot less maintenance than Brushed motor, and more power.
Cons/
1.The motor wires from what I understand, are actually extensions of the actual coil from inside of the motor. So any damage to these could affect the motors ability to run properly if at all.
2. There's also a sizable hole where these wires exit the end of the motor, that could allow the entry of dust, and even some small pebbles in to the inside of the motor.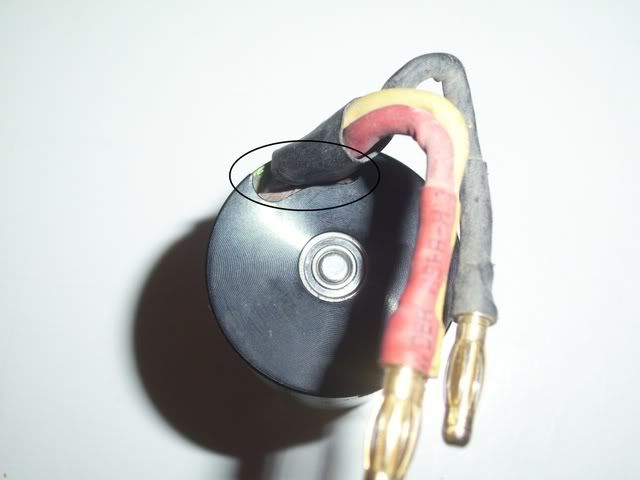 Now I must say it has been very hot here lately. Each day I have tested this motor the temp was in the high 90s with the lowest day being 96. So with the extended run time it was hard to keep the motor temps low.
Test run #1
Gearing/ 19/90
Runtime/ 29min
Batt/ Blue lipo 3cell 4000mah
Ending temps
Motor / 165
ESC / 125
Batt/ 111
This gearing was a great medium gearing for the motor provided great torq and some decent top end. This is a very low KV motor and it shows, but the power off the Line is unmatched.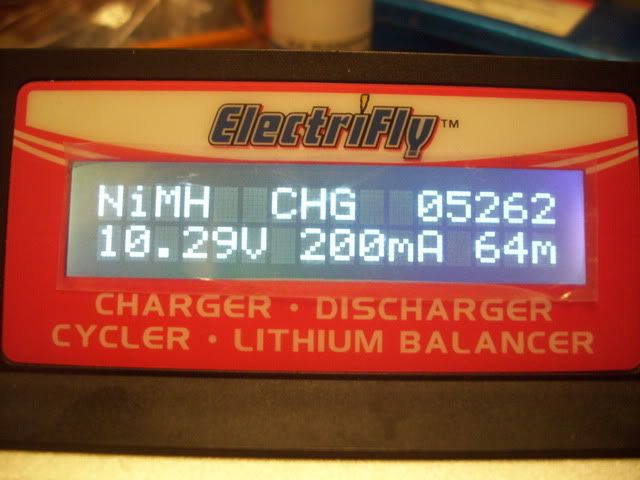 Test run #2
Gearing/ 19/90
Runtime/ 30min at drop off (NIMH) 34mins when I stopped running it.
Batt/ 7cell 5000mah Nimh
Ending temps
Motor/ 160
ESC/ 125
Batt/ 150
The drop in voltage showed, but the torq was still high and this would be more than enough for my sons to have fun with.
Test run #3
Gearing/ 23/90
Runtime/ 24min at fall off 26min when I stopped
Batt/ 7cell 5000mah NIMH
Ending Temps
Motor/165
ESC/ 111
Batt/ 143
Test run #4
Gearing/ 15/90
Runtime/ 38 min
Batt/ Blue lipos 3cell 4000mah
Ending temps
Motor/ 170
Esc/ 110
Batt/ 113
This was by far the best gearing for my track. Tons of very usable torq unlike with my higher KV motors that seem to overwhelm the truck with a very zipy throttle this motor felt like it was letting me use the trigger finger without felling like I could only blip the throttle. I am very impressed with this motor and will be ordering some more for the rest of the stable. I mean for $25.00 bucks, well you just can't beat that. I recommend this motor for everyone. The guy on a budget that's tired of burning out comms, and brush's but think that brushless is to expensive. For the basher like my self that have multiple vehicles, and want to stop having to switch there systems between there trucks. And the seasoned racer who's looking for a motor to put all those practice hours on so there more expensive motors can rest up for the big race. It you were thinking about getting one do it. I would recommend a higher KV if you want to be able to keep up with the mamba and VXL guys in a drag race........
Me testing on my track.
http://www.youtube.com/user/goastdoggg